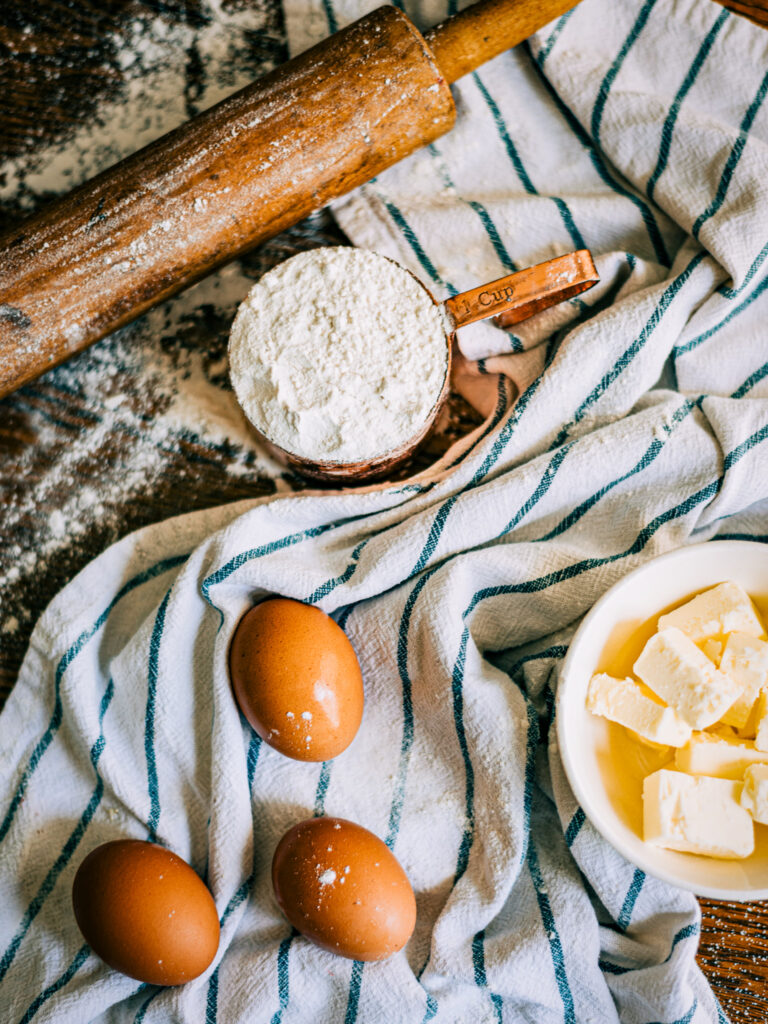 Our chef Matthieu makes breads and pastries by using traditional techniques. All we are offering in our bakery is homemade and cooked on site. Try it and see the difference.
The original idea behind The Place To Be is a desire to share our passion of French gastronomy. Our purpose is to meet your expectations of eating well with homemade recipes in a friendly atmosphere. We are pleased to welcome you to our bakery!
The Place To Be is a place to savour the best of classic French baking such as the famous pain au chocolat or the tradionnal baguette. All items of our bakery are homemade and baked through the day. Here is a preview of what you can expect at The Place To Be. 
All the products we use are fresh with seasonal ingredients. We have decided to create a grocery corner which give you the opportunity to try some typical French products. Help yourself with a selection of soft drinks, candies and biscuits.
Enjoy a delicious breakfast and lunch menu inspired by French traditions that features our freshly baked products. In addition to our breads, we offer sandwiches, salads and some tasty specialties.
WOW! I'm amazed and excited about this shop! I have been looking for a vegan croissant for some time, and I wished I could find a French cafe but didn't have many hopes. Imagine my surprise when not only did I find this place but found they have multiple vegan options on their menu! I tried their vegan blackberry croissant, and it's the best croissant I have ever tried! I wish I had bought more! Definitely coming back! I want to try the other vegan options!
Christian Q.
Santa Monica, CA
I'm looking for so long a bakery which made their own fresh bread in Santa Monica. Most of them receive their breads from factories. It's not the same taste when the owner wake up at 4 AM for you You could get a very fresh and tasty product as I experienced at this location. Often busy due to the success of their authentic pastries and breads but waiting a little bit it's worthy. Let's try it and give your opinion in return.
Fantastically simple but extraordinarily delicious sandwiches. All of their offerings are first rate made with quality ingredients and lots of care. Just ordered sandwiches for my work team of 8 and what wasn't inhaled immediately was grabbed and brief-cased for later. Several of my toughest team members raved about the sandwiches and grabbed one for the road.
Jeremiah B.
Los Angeles, CA
Amazing pastries and authentic French breakfast options. The almond turmeric latte is incredible. The staff is friendly and so kind. Definitely a hidden gem, enjoy!